There are two things that make a great city public transit system exceptional-having an accessible, clean transit system (preferably with washrooms)  and having that easy to use system operate throughout the night. Chicago, New York City, Barcelona, London and Paris do offer some rapid transit 24 hours a day.
But not Vancouver, and that fact makes it very hard for people leaving the downtown late, especially with the shortage of available taxis. BCTV disclosed that after all the years that TransLink said that it could not run a system late, surprise! Now they say they can, suggesting that SkyTrain may be able to run longer, "at least on weekends…The surprising revelation came from Matt Doyle, director of railway infrastructure, who oversees the overnight track maintenance that ensures trains can operate on schedule come rush hour."
The public is normally told that maintenance crews need access to rails and switches to perform inspections and repairs at night. But since trains start service later on Saturday and Sunday mornings, the opportunity exists to run SkyTrain longer into the previous evenings. "Obviously 24-hour service or late-night service is successful around the world, so it is feasible," Doyle said. "We don't know what that would look like; it's something that would require a significant amount of time, effort, planning and investment."
That is good news as TransLink has always been positional about not offering late night service using the track maintenance excuse. However there was no comment on how Detroit, which has the same trains as TransLink, maintains service until 2 in the morning with no detrimental impact to needed track maintenance. And TransLink keeps trains runing during snowstorms to keep the tracks clear  Of course offering longer transit service will increase costs, but it would also keep night-time workers and  partiers going home on a safe reliable service. And that is how longer rapid transit  hours shape a city by offering more sustainable transportation at times when people need and use it.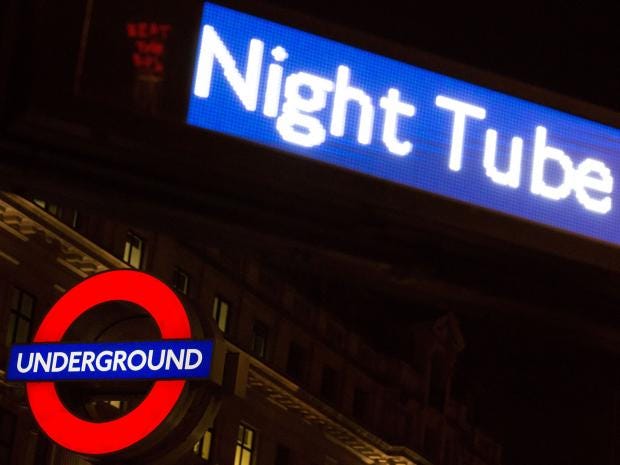 A larger maintenance crew working less hours would would get the job done & allow later service. Not everyrone want"s to work 8 hours a day

If you single track through the night, you'll probably get 15 minute headways, not 3 minute headways.

Headways at 3 AM would not be every 3 minutes. That would make no sense.

The Detroit People Mover does not run until 2 am every night. It only does so Friday and Saturday nights, other nights it ends at midnight. And, while it starts up at 6:30 am Monday-Friday (over an hour later than Vancouver SkyTrain), it starts at 9 am Saturdays and noon on Sundays! (http://www.thepeoplemover.com/riding-info/schedule/)
Looking at the London Central Line, which now runs 24 hours Friday and Saturday nights, other days its first trains are comparably timed to Vancouver SkyTrain's, but the last trains arrive at the terminals before the Vancouver SkyTrain's last trains leave Waterfront. So there's a trade-off such that there is some time during the week to do maintenance overnight without affecting revenue service. New York can manage 24 hour service better since most of the routes there have three or four tracks, allowing diversions while maintenance is done.
What is needed is a holistic look at late night travel patterns all days of the week to see what demand levels are and how these could be served with a quality service that is also cost-effective, taking into account that shorter maintenance windows are less productive and require more staff ($$) to make use of. Perhaps some combination of adjustments to SkyTrain's hours of service and a more legible, faster NightBus service during the periods when SkyTrain is not running will be the answer. It's understandable that no one wants to take the N19 to Surrey when the milk-run NightBus service design makes the trip twice as long as the Expo Line. Fixing that (e.g., add a faster route via Hwy 1 to E Burnaby/New Westminster/Surrey) could be a an attractive option at times of low-moderate demand.