A Bike the Size of an Umbrella
The Sada Bike is a hubless bike featuring a frame that folds away for maximum portability.
Regular foldable bikes come with large wheels and limited portability, or super compact but with very small wheels – either of which often hinders the biking comfort levels. In an attempt to address this issue, the Sada bike utilizes standard bicycle dimension with 26-inch spokeless wheels that are attached to the frame using an anchoring system that allows you to fold the bike efficiently, using its special package that is like a trendy backpack.
.
______________________________
.
Sniff
______________________________
.
Nice new online maps show biking rates by neighborhood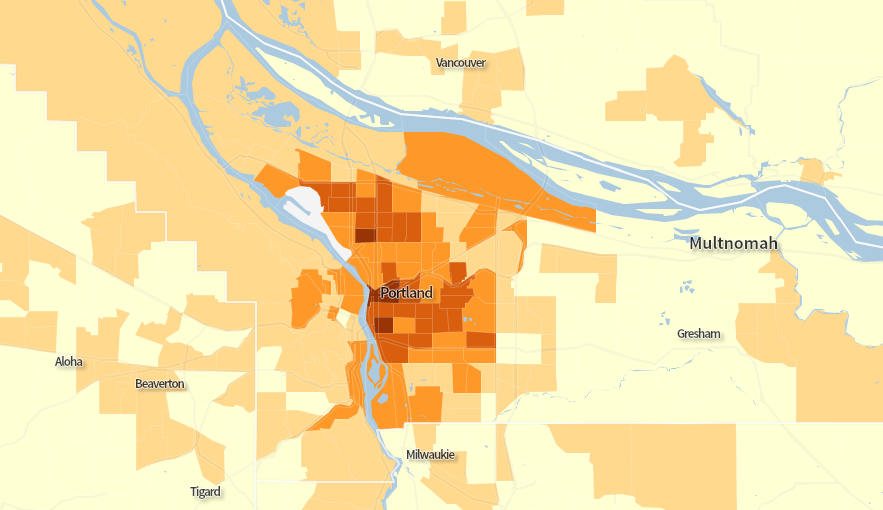 A report about biking and walking to work (PDF), just out from the Census Bureau.
We haven't jumped on the news, since we covered this data when it first became publicly available last fall.  But one thing that is new on the Census site is a very nice interactive map that quickly plots 22 years of commuting data to the neighborhood level.  …
In the darkest sections, at least 20 percent of the working population gets to work primarily by bicycle. The region's bikingest tract is the west half of Ladd's Addition in Southeast Portland and the area just to its west, where an estimated 25.9 percent of workers commuted by bike as of 2012. …
As a commenter said: "Too bad Vancouver, BC isn't part of the census… ;-)"
______________________________